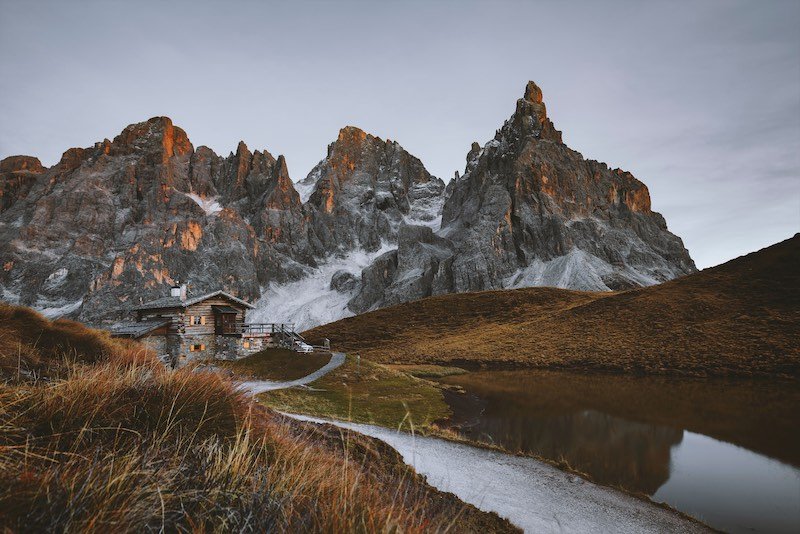 7 Now Moses used to take the tent and pitch it outside the camp, a good distance from the camp, and he called it the tent of meeting. … 9 Whenever Moses entered the tent, the pillar of cloud would descend and stand at the entrance of the tent; and the Lord would speak with Moses. 10 When all the people saw the pillar of cloud standing at the entrance of the tent, all the people would arise and worship, each at the entrance of his tent. 11 Thus the Lord used to speak to Moses face to face, just as a man speaks to his friend. When Moses returned to the camp, his servant Joshua, the son of Nun, a young man, would not depart from the tent.
Moses was a mighty man of God. He met with God face-to-face. He was used mightily of God. God spoke to Him in the tent of meeting. And when Moses entered the tent, God's presence filled the tent. Wow!
This is as good of an insight into the "devotional" life of Moses, as we can get. Man and God together, evident in a tangible way.
But as much as Moses did, he could not do it all. His spiritual son, Joshua was the man ordained of God to lead the Israelites into the promised land. What is interesting to note here, is that it is Joshua who lingered in the tent after Moses had left.
Could it be that the breakthrough anointing on Joshua's life of leadership, victory in the battle, of conquest and overcoming, can be traced back to this heart and hunger for the presence of the Lord?
No doubt Joshua learned a great a great deal from Moses. But the fact that Joshua didn't leave when Moses did, but hung around, seeking more, says much to me about this great man of God.
It causes me to ask myself the question – and maybe you can ask this of yourself as well. Am I prepared to seek and then stay in the presence of the Lord long enough for Him to prepare me in that place for what He has planned for me?
PRAYER: Father, I stop what I am doing and I seek your face like Joshua of old….
Photo by eberhard grossgasteiger from Pexels