I am really excited to be able to share this with you, my book called "How to Encounter God".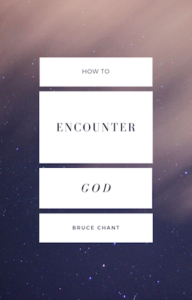 For a long time, I have held a conviction that we don't just need to know about God, we need to know God personally. It is when we encounter – or meet with God in a way that changes us – that we know who He is and then know who we are and what it is He has called us to do in this life.
For too long we have tolerated empty formality in the place of a living relationship. If "the Lord is… Spirit, and where the Spirit of the Lord is, there is liberty"(2 Cor 3:17), then it is a spiritually-rooted, freedom-giving relationship that Jesus offers us!
I am giving this book away for FREE. For how long I will do this, I don't know. But RIGHT NOW it's free.
How do you get a copy of this book? Just drop your email below and receive it right in your inbox!
How wonderful is the Love of God! Can I encourage you, to stop and encounter His presence today? Why not start by grabbing a copy of How to Encounter God right now!